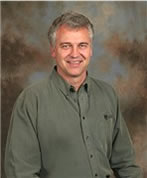 Brian Groeneweg – Broker
Home: 712-722-4226
Cell: 712-441-1380
Email: Brian@teamrealtysc.com
I have been a resident of Sioux Center since 1978. I am a graduate of Sheldon Community High School and Dordt College. After graduation, I spent my first 13 years in banking and then started Team Realty Services, Inc. In my spare time, I have enjoyed golfing, camping, and boating with my family. My wife Cindy and I have four children and seven grandchildren.
Over the past twenty-two years, I have enjoyed helping people in finding their dream home; this is a fun and exciting process! Sioux Center has experienced great residential & commercial growth, and I look forward to seeing what God has planned for our future.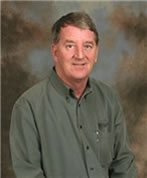 Don Krommendyk – Broker Associate
Home: 712-439-1559
Cell: 712-470-3203
Email: Don@teamrealtysc.com
I was born and raised near Hull. My wife, Mary, also grew up in the Hull area. We have two children: Shelly and her husband Loren live in Hull and have 3 kids and Brad and his wife Deb also live near Hull and have 3 children. I graduated from Hull Western Christian. After high school, I went to the Air Force and spent 6 years with the Iowa Air National Guard. I farmed near Hull for 14 years, I then became a salesman for a John Deere dealership. I went to Auction College in 1991 and became an auctioneer and am involved in farm equipment, household, and real estate auctions. In my spare time, I like to go on tractor rides around the countryside, boating with my family and friends, and going for walks with my wife.
I love working in real estate business because I like working with people. When you get a buyer and a seller together, everyone is happy.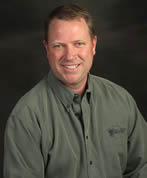 Mark Te Grotenhuis – Sales Associate
Home: 712-722-4313
Cell: 712-441-6508
Email: Mark@teamrealtysc.com
I was born and raised in Sioux Center. I attended Sioux Center Community High School and Northwestern College. I have a degree in Business Administration and Economics. I spend much of my free time officiating High School and College sporting events as well as coaching/watching my children's many activities. I live in Sioux Center with my wife, Sarah, and we have three children: Andrew, Casey, and Jolee. I have been a realtor since 2008.
The thing I enjoy the most about real estate is getting to know my clients and helping them find the perfect home for their families. I specialize in residential and rental investment properties. I own rental properties, and I have a great deal of experience in that area.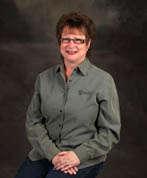 Peg Mouw – Sales Associate
Home: 712-722-1277
Cell: 712-441-7027
Email: Peg@teamrealtysc.com
I was raised on a farm just outside of Sioux Center. After high school, I went to Iowa State University and go a BA in Interior Design. I married Steve and we have 4 children. Early on in our marriage, we lived in Florida and Pennsylvania for several years where Steve trained race horses. We returned home to be near extended family. We are blessed to have had children attend SC Christian, Unity, Western, and SC Community Schools. We have spent many summer days racing horses or going to rodeos. I remain active as an Interior Designer. Art has always been a big part of my life, painting for family and friends. I also had the privilege of submitting the design that was chosen for the Veterans Memorial in Sioux Center as well as several other area sculptures.
I enjoy real estate because I feel I can serve others by helping them find a home or commercial property that meets their needs as well as providing honest insight into the structural and design aspects involved.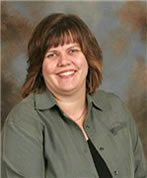 Julie Bartman – Sales Associate
Home: 712-476-5677
Cell: 712-541-9092
Email: Julie@teamrealtysc.com
Hi, my name is Julie Bartman, and I have been fortunate to have my Real Estate license with Team Realty for 21 years. I attended Northwestern College and later earned a Business Administration Degree from Bellevue University. My husband and I have three children and six grandchildren. In my spare time, I like to watch sporting events, restore old houses, and read good books.
I enjoy staying active in Real Estate because it is very satisfying to help others find a home that fits their lifestyle and a place they are happy to call home.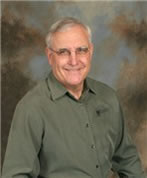 Cal Cleveringa – Sales Associate
Home: 712-722-3318
Cell: 712-395-3318
Email: Cal@teamrealtysc.com
I was raised on a livestock and grain farm near Sioux Center. I have a passion for agriculture in both livestock and land. I earned a Bachelor of Science Degree in Agriculture Business from Northwest Missouri State University. Since college, I have been employed in residential and agriculture lending in all areas of farming; but as of late, selling Real Estate. I have numerous designations in lending and service work to the communities we have lived in. We now live in Sioux Center and active in many community and church activities. My wife Lois & I have 3 children and 6 grandchildren.
The reason I stay in Real Estate is it is an occupation that helps people. I see people happy to sell and to buy. It helps them meet some of their goals and it also gives me an opportunity to make a difference in their lives and their future. That is the most rewarding part.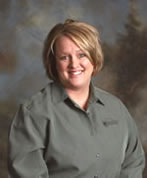 Annette Van Voorst – Sales Associate
Home: 712-567-3054
Cell: 712-449-5075
Email: Annette@teamrealtysc.com
I was born and raised in Sioux Center. I attended Sioux Center Christian School, Unity Christian High School, and Dordt College. I have been selling Real Estate for the past 9 years and love every minute of it. There is nothing more rewarding than to help someone find the perfect place to live. In my spare time, I love going to the movies with family and friends. I also own Flooring & Design, which clients love because if they are selling their house, or buying one, I can help them with flooring, paint, backsplash etc!
My specialty at Team Realty is going into homes and recommending changes to paint colors, furniture arrangements, etc. so the home will be attractive to buyers! Call me anytime – cell: 712-449-5075.